UK Lotto
UK-Lotto.com delivers results and information for all the top UK lottery games, including the main Lotto draw, EuroMillions and Thunderball. Find out the winning numbers within minutes of each draw taking place, see full prize breakdowns and learn all about how to play. UK-Lotto.com also provides the facility to buy lottery tickets online.
Upcoming Jackpots
The following lottery draws are due to take place this evening. You can find the next jackpot for each game, along with the time remaining until sales close.
Tuesday's estimated EuroMillions jackpot:
£14,000,000
Saturday's estimated Lotto jackpot:
£10,900,000
Saturday's Thunderball jackpot:
£500,000
How to play your favourite lottery games online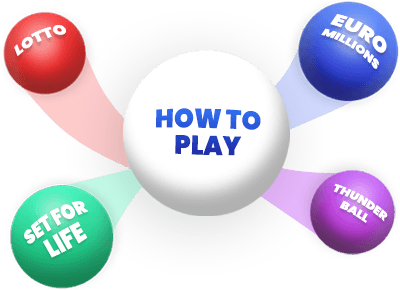 1.
Choose a game from the Jackpots page
Just click the orange button next to your chosen game.
2.
Select your own numbers or opt for a Quick Pick
The system can generate your numbers for you at random.
3.
Head to the checkout to pay
You will need to create an account if it's your first purchase.
All about the UK's range of lottery games
In the UK, National Lottery draws take place six days a week! You are never far away from the next draw and the chance to win.
There are annuity games such as Set For Life, classic fan favourites such as Lotto and Thunderball, and the big-money EuroMillions game, where the estimated jackpot can regularly be worth more than £100 million. Find out about each game from the menu and keep an eye on the latest UK Lotto results after every draw.
Prizes paid out on National Lottery games this week
From 04/12/2023 to today
Total: £21,831,849
EuroMillions:
£11,986,371
EuroMillions HotPicks:
£935,180
Regular daily draws
There are numerous games available throughout the week, with different ways to win.
A range of ticket prices
The UK National Lottery offers various ticket price points across its range of games, from £1 to £2.50.
Easily access games online
You can also take part in online-only games such as the Free Lottery and Pick 3.
About UK Lotto
A British lottery was set up under government licence in 1993, with the first draw taking place the following year. There was just the one game at the time, known as the National Lottery, before it was rebranded as Lotto in 2002. It has continued operating under that name ever since and has created countless millionaires, while raising millions of pounds each week for a wide variety of good causes in the UK.
UK Lotto draws now take place every Wednesday and Saturday evening. The game remains a popular choice for players in England, Scotland, Wales and Northern Ireland, with Must Be Won draws helping to ensure that millions of players regularly win far bigger prizes than normal in some categories.
The jackpot is always worth at least £2 million, and it can roll for five draws before it must be won. Go to the Lotto page for more information about the jackpot and how it works.
Fourth National Lottery Licence Updates
Get the latest updates regarding the UK National Lottery and the current operator transition from Camelot to Allwyn.
Draw Schedule
The various lotteries featured on UK-Lotto.com have their draw days listed in the table below.
Weekday
EuroMillions
& HotPicks
Lotto
& HotPicks
Thunderball
Set For Life
Pick 3
Postcode
Lottery
Free Lottery
Health Lottery
Monday
Tuesday
Wednesday
Thursday
Friday
Saturday
Sunday